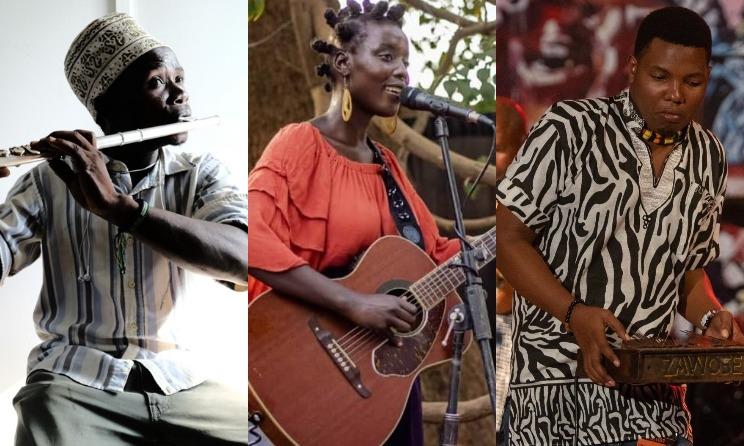 This 2021 edition of Marafiki Festival will take place in Dar es Salaam, Tanzania, from 7 to 9 October.
Local musicians programmed to perform include Sinaubi Zawose, TaraJazz, Witiri Tz, Zan Ubuntu, Tofa Boy, Stone Town Rockerz, Kudra Mazongela, Justine Kaozya and Bahati Female Band. Others are Nasibo Mutize, Balaa Mc, Dabo Mtanzania, Iju Music, Voice of Revolution, Ziad Daroueche and Akoth Jumadi.
The live programme will take place in the evenings while discussions and workshops will be held during the day. Sauti za Busara project coordinator Journey Ramadhani will facilitate a workshop on creating an electronic press kit (EPK) and applying for music festivals, while sound engineer and music producer John Kagairuki will speak about his profession as well as music arrangement. The workshops will take place at Nafasi Art Space and Alliance Française on 7, 8 and 9 October.
Marafiki Festival artistic director Isack Abeneko says the workshops will "be a platform for knowledge sharing. In attendance will be musicians, artists, managers, programmers and booking agents who will all benefit from Ramadhan's expertise and experience of over a decade in the music performance industry." Interested individuals who would like to attend the workshop programme can register by sending an email to wekamusicrecords@gmail.com(link sends e-mail).
Alliance Française will also host a panel discussion titled Music Business and How to Make Afro-Fusion Music Relevant and Consumable Within Tanzania and East Africa on 9 October. The speakers are Ramadhani, Abdi Rashid Jibril, Flora Valleur and Rebecca Corey.
"Musicians making alternative music are finding it hard to gain the attention of TV and radio stations in the region," Abeneko said in relation to the discussion. "To understand how these musicians can benefit from media, we have invited experts who will offer their two cents on the issue."
Meanwhile, the festival organisers have introduced the Marafiki Extra concert, which will be held annually after the end of each festival. The first edition will feature performances by Nasibo, Upendo Manase and the Band, Balaa Mc and Jhikoman at Firefly Bagamoyo on 10 October.